Introduction of our school
Our school responds to each student finely and we will continue to support for achieving the goal. We strive to cultivate excellent human resources that can be active in the international community, aiming at acquiring not only Japanese but also culture and customs differences. We are also working on international exchange with the support of Chiba city. The school is located in the center of Chiba City, a very convenient place with a 10 minute walk from Chiba Station. Chiba Station is located between Tokyo Station and Narita Airport Station, which can be reached by train in about 40 minutes. In Chiba City there are several universities and many vocational schools, including National Chiba University, and the environment for going on to school is in place. We will provide guidance on career paths according to future goals. For those who graduated from college in their home countries, we will provide guidance on finding employment and going on to graduate school. For those going to universities and vocational schools, we will instruct students to go to universities according to their future goals. The school building is a new, bright building of four classrooms in three stories completed in October 2015. Each classroom is equipped with the latest equipment including LCD projector.

Greetings
School President    Kyoko Ozawa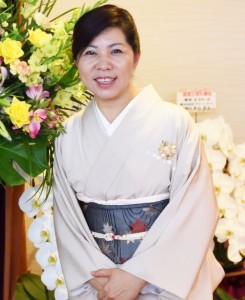 For the last twenty years I have participated in various international exchanges and local activities in Chiba City. With this kind of relationship, I established "Tokyo One Japanese Language School" in Chiba City I love. Our school has enough staff and facilities to cultivate not only Japanese but also Japanese "hospitality" and "culture" on the skin, and to cultivate human resources with practical skills.
Young people from all over the world will gather and exchange at our school and we will try our utmost to grow up as a truly global talent.
All the staff will support you with full power. Learning more than one language, I have enriched my life to a great extent. Please come to Japan with great hope and dream.
Principal    Hiroyuki Kobayashi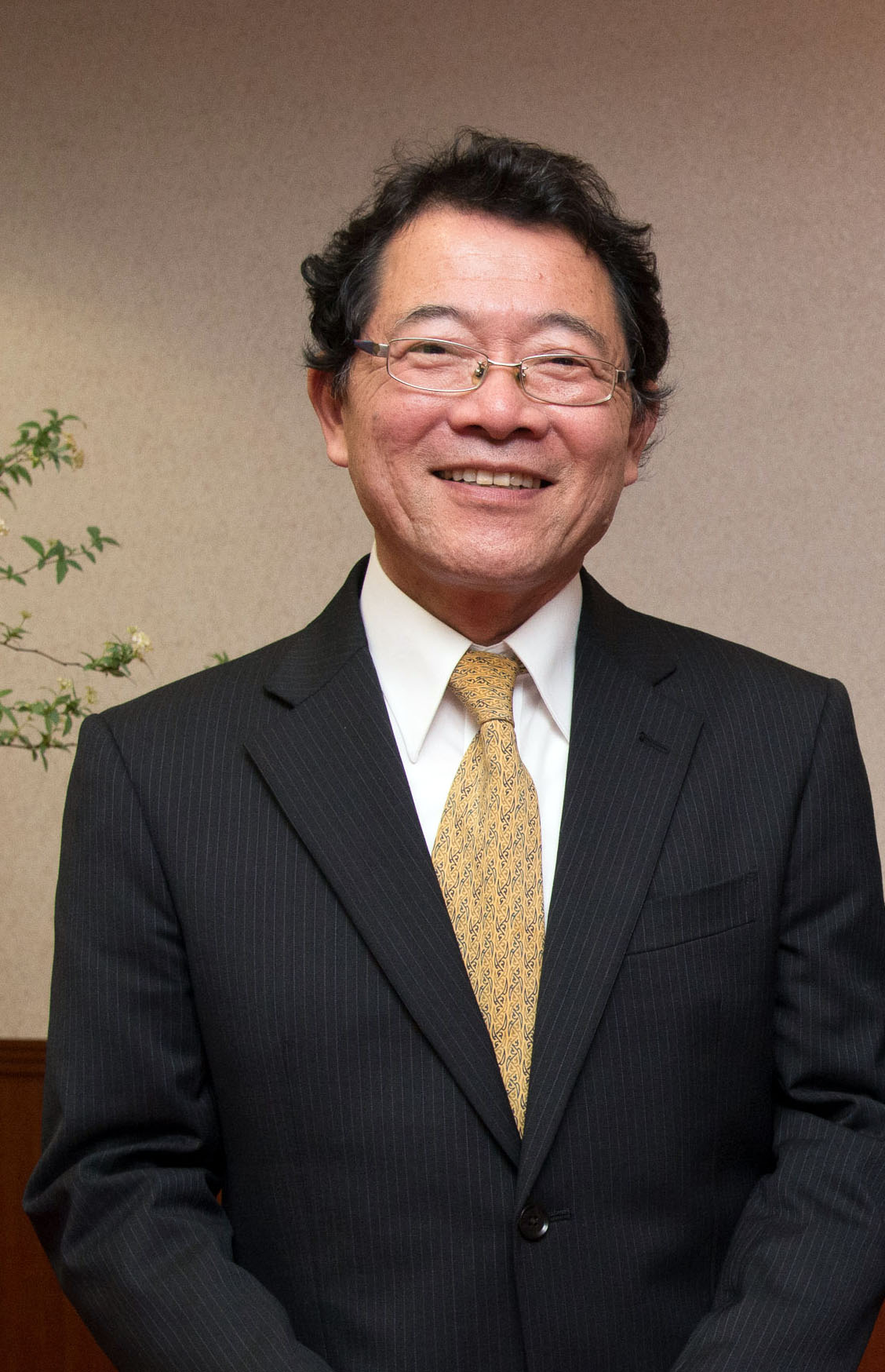 Learning a foreign language is not only for being able to speak the language, but also for learning about the culture behind the language and gaining the power to live with it. I have been a faculty member at a national university for 35 years. Some of the students I taught were international students who could hardly speak Japanese. They learned Japanese from me for about 30 minutes every morning. As they gradually became fluent in Japanese, they also became aware of Japanese culture, and at that point they were motivated to do their best in Japan for the first time. At the same time, I witnessed that they became more active with their colleagues in the lab, and as a result, their research went smoothly. My thought about learning Japanese turned into conviction.
At Tokyo One Japanese Language School all staffs teach not only Japanese but also the culture behind it, and trains you with a warm heart so that you can acquire the power to live powerfully in a society with that culture. We all are looking forward to seeing you.
Curriculum Coordinator    Masashi Minamii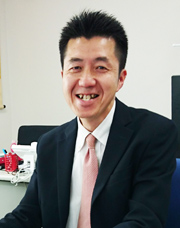 I have been involved in Japanese language education for over 20 years at Japanese language schools and companies in China, the United States, and South Korea, as well as Japan. Classes are always conscious of "stimulating students' intellectual curiosity." Teachers believe that it is important not only to "teach" students, but to "make them think." As the curriculum coodinator, I will do my utmost to support the students. If you have any problems, please feel free to contact us.


Requirements and Doquments for Application

 ※PDF

Courses and application period
| | | | |
| --- | --- | --- | --- |
| Courses | Study period | Admission period | Application period |
|  2 years | 2 years | April | 9/1-10/31 |
| 1.9 yeears | 1 year 9 months | July | 1/31-2/28 |
|  1.6 years | 1 year 6 months | October | 3/31-4/30 |
|  1.3 years | 1 year 3 months | January | 7/31-8/31 |
Please contact us for details such as the deadline for submitting documents.
Auditor
We accept those that do not require a student visa as auditor anytime if there are any vacancies in a class suitable for their Japanese
Requirements for application
1. Applicants who have completed high school or higher education done in other countries
than Japan
2. Applicants who can certify their solvency for study and living in Japan
3. Applicants who have Japanese language ability of JLPT N5 level or higher or have took
Japanese course of 180 hours or more in a Japanese Language School.
(Only for applicants of 1.3 years course Japanese language ability of JLPT N4 level or higher or
Japanese course of 360 hours or more is required.)
Application, admission decision, and visa acquisition
1. Please send us a set of application forms (1, 2, 3 and 7.1 of the required documents given
below).
2. We shall make a final decision of your admission based on the prepared materials and the
interview. Once you receive the admission decision, please send all documents for the
application shown below to us.
3. Once you receive a copy of "Certificate of Eligibility" from the Tokyo Immigration Bureau,
please pay all expenses for the first one year to us.
4. As soon as it is confirmed that you has transferred the full amount required for enrollment,
we shall send the original of "Certificate of Eligibility" and "Admission Permit" to you. Please
obtain visa in the Japanese embassy or consulate.
Doquments for application
The certificates must be submitted in the original accompanied with the Japanese translation
except for proper nouns. Please link to an excel file of the prescribed forms:

 
1. Application for enrollment(prescribed form)
2. Personal History(CV) (prescribed form)
3. A letter giving the reason for entering Japan (the purpose of your desire to study the Japanese
language and what you intend to do after completing the Japanese language course) (prescribed
form)
4. Certificate of Education
4.1 The last original certificate of degree or diploma earned
(In case if you are still learning in a high school, you must submit a certificate of expected
graduation)
4.2 School marks (grades) from the last school
4.3 Certificate of enrollment
5. Certificate of Japanese language learning
5.1 Certificate of enrollment from the Japanese language school
5.2 Certificate of JLPT (if you have any)
6. Certificate of employment (if you are employed)
7. Documents about the sponsor
7.1 Financial Support Statement (prescribed form)
7.2 Bank balance certificate and copy of bankbook of the sponsor
7.3 Income certificate of the sponsor
7.4 Certificate of employment of the sponsor
7.5 Certificate that states relationship between you and the sponsor (birth certificate, copy of
Family Register etc.). (In case if the sponsor is your father, mother, husband, wife etc.)
*Please contact us if the sponsor is not your relatives.
8. Copy of a foreign passport (Make a copy of all the filled pages of a foreign passport.)
9. ID photo
4 photos (40mm X 30 mm) (A photo should be taken within 3 months and without a hat on a
white background. Write your name on the back of the photos.)
10. Other documents deemed necessary by the school
School Fees
All courses

| Contents | For the first year of the course |
| --- | --- |
| Administrative fee | ¥20,000 |
| Enrollment fee | ¥60,000 |
| Tuition fee | ¥680,000 |
| Other expenses | ¥20,000 |
| Total | ¥780,000 |
Fee for the second year:
It is calculated by ¥700,000/12 months. For example a student of 1.6 years course pays ¥350,000.
Auditor
Administrative fee
Tuition fee
Auditor
¥20,000
¥48,000
(4 Weeks)
Tuition fee is paid by the 4 weeks.

Others
Part-time job
You can work part-time for 28 hours a week. Up to 40 hours a week is possible during long vacations. We provides information on part-time jobs. You can find a part-time job that you can do even if you are not good at Japanese.
About going on to school and getting a job
We provide information on colleges and vocational schools, as well as information on companies. We also support the preparation of application documents and interviews.
About pick-up and drop-off when arriving in Japan and returning to Japan
We will pick you up for a fee. Please contact us. (Sundays and public holidays are also possible)


Education of Tokyo One


At our school, you will acquire the Japanese proficiency necessary for going on to university, graduate school, vocational school and getting a job at a Japanese company, and practical Japanese language education to understand Japanese society and lead a healthy social life. By providing Japanese cultural education, our goal is to enable you to lead a fulfilling life in Japanese society.
Through the activities of our school, we hope that we will contribute to building good relationships between Japan and other countries around the world, and develop together.
Learning goal
We have set up courses aimed at advancing to higher education institutions such as Japanese universities and finding employment in companies that utilize Japanese proficiency in Japan and their home countries. We aim to provide detailed guidance that meets the needs of each individual.
Education contents
1)Learning and admission guidance
Based on the career survey after enrollment, we will provide information on the school of your choice and provide detailed career guidance in consideration of the possibility of passing. In order to maximize the learning effect, we are implementing the following items.
① Placement according to level
② Provision of materials for admission such as university information and guidance on Internet search of university information
③ Preparation and guidance for Examination for Japanese University Admission for International Students(EJU), interviews, preparation for essays
2)Life guidance
Faculty and staff will guide you through orientation and daily conversation so that you can adapt to life in Japan such as Japanese customs, housing, shopping, and part-time work.
3)Exchange with local Japanese people
We plan to participate in local events so that we can interact with local Japanese people and learn living Japanese.
4)Full support system
① Faculty and staff support daily life.
② The student dormitory is fully equipped. Everyone who wants can move into the dormitory.

Class contents

Aim for the Japanese Language Proficiency Test(JLPT) N5 level.
Textbook: Minna no Nihongo I.
・Review basic sentence patterns and grammar for beginners to be able to write cohesive sentences using basic sentence patterns, grammar, and vocabulary.
・To be able to read and understand typical words, sentences, and sentences written in hiragana, katakana, and basic kanji used in daily life.
・Be able to hear necessary information if it is a short conversation that is spoken slowly in situations that are common in daily life, such as in the classroom or around us.

Review the basic level of Japanese grammar and aim for the Japanese Language Proficiency Test(JLPT) N4-N3 level.
Textbook: Minna no Nihongo II
・Review the basic sentence patterns and grammar of beginners to be able to master intransitive verbs, transitive verbs, passive verbs, causatives, honorific expressions, etc.
・To be able to read and write basic kanji and acquire vocabulary.
・To be able to understand Japanese spoken a little slowly, such as in the classroom and around us.
・To be able to read and understand sentences of familiar topics even in daily conversation written using basic vocabulary and kanji.

Aim for the Japanese Language Proficiency Test(JLPT) N3-N2 level.
Textbook: TRY! N3
・To be able to fully master N3 level grammar and sentence patterns and understand the grammar and sentence patterns of the first half of N2 level.
・To be able to learn basic kanji and vocabulary.
・Listen to cohesive conversations at a speed that is somewhat close to nature in everyday situations to be able to almost understand the specific content of the conversation together with the characters.
・To be able to read and understand sentences that express specific contents written about everyday topics, and to get an overview of information from newspaper headlines. In addition, sentences with a slightly high degree of difficulty that can be seen in everyday situations should be able to understand the gist if paraphrased expressions are given.

Aim for the Japanese Language Proficiency Test(JLPT) N2 level.
Textbook: TRY! N2
・To be able to understand the content of sentences by reading articles and explanations of newspapers and magazines written on a wide range of topics, and clear sentences such as plain criticisms.
・Read reading materials on general topics to be able to understand the flow of the story and the intention of expression.
・In addition to everyday situations, listen to cohesive conversations and news at a speed close to nature, understand the flow and content of the story and the relationships between the characters to be able to grasp the gist.
・Be able to fix punctuation marks, organize paragraphs, and write logical sentences. Also, unify the writing style for various topics to be able to write sentences correctly using manuscript paper.

Aim for the Japanese Language Proficiency Test(JLPT) N1 level.
Textbook: TRY! N1
・To be able to understand the structure and content of sentences by reading logically complicated sentences such as newspaper editorials and critiques written on a wide range of topics and documents with a high degree of abstraction.
・Read deep reading material on various topics to be able to understand the flow of the story and the detailed intention of expression.
・Listen to conversations, news, and lectures with natural speed in a wide range of situations, and understand in detail the flow and content of the story, the relationships between the characters, and the logical structure of the content to be able to grasp the gist.
Class schedule
Morning class
09:00〜10:30
10:45〜12:15
Afternoon class
13:00〜14:30
14:45〜16:15
※There is a 15 minutes break between 90 minutes classes.